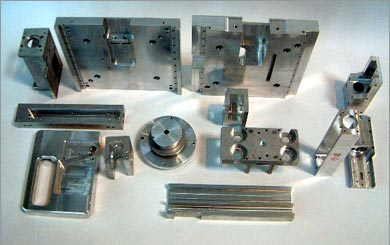 Precision parts, tooling and fixturing to meet your needs!
Multiline Technology is a manufacturing facility which possesses many disciplines, including precision machining, sub assemblies, development engineering and custom manufacturing of machinery as well as a complete line of equipment marketed under the Multiline name.

At Multiline we can build to your print specifications, or assist in designing and building a wide variety of precision parts, tooling and fixturing to your specific needs. Skilled in Jig Grinding, Surface Grinding, Wire EDM, and CNC Boring and Milling we can provide tight tolerances in a broad range of materials including Tungsten, Inconel, Tool Steel, Stainless and Aluminum.
Our modern full service 36,000 square foot machine shop is equipped with state of the art machinery. This, coupled with a staff of toolmakers and machinists with years of experience, positions Multiline as a company that can handle prototype or production work with equal ease.
Click on the images outlined in red for a larger view.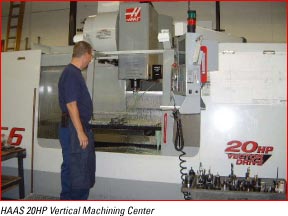 Our specialty is high tolerance parts, tooling, or sub-assemblies that demand precise manufacturing techniques utilizing the finest quality components and materials. We are certified in accordance with MIL-5662A.
Our machining capabilities include Horizontal and Vertical CNC machining centers, CNC 5-axis turning, CNC automated Jig Grinding, CNC 3 Axis Wire EDM, and all conventional machining discplines.
With our in-house Quality Control department, all incoming materials as well as in-process materials are continually being inspected to insure the completed piece part or assembly meet the highest possible accuracy.
Our Grinding Department includes Blanchard and high precision surface grinding as well as all types of form grinding.
Some Equipment Capabilities and End-product Examples:
Contact Multiline Technology for a consultation and to find out how we can help you with your contract precision machining needs.
© 2011 Multiline Technology. All rights reserved.