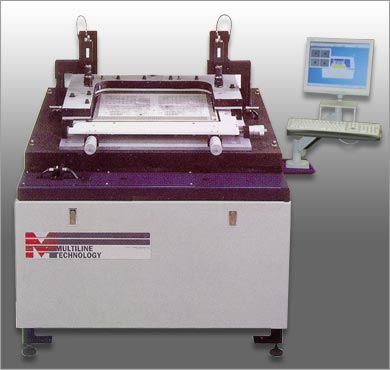 The Semi-Automatic Post Image Artwork Punch or "SAP" system is designed to allow the operator to manually but accurately position the artwork under the cameras. A computer vision system assists the operator in making perfect split of any artwork growth or shrinkage tolerances before punching.
The SAP is also available in 4 slot 6 slot and "L" tooling configurations.
To receive more information on the SAP through e-mail contact Multiline Technology or fill out our Literature Request Form.



© 2011 Multiline Technology. All rights reserved.